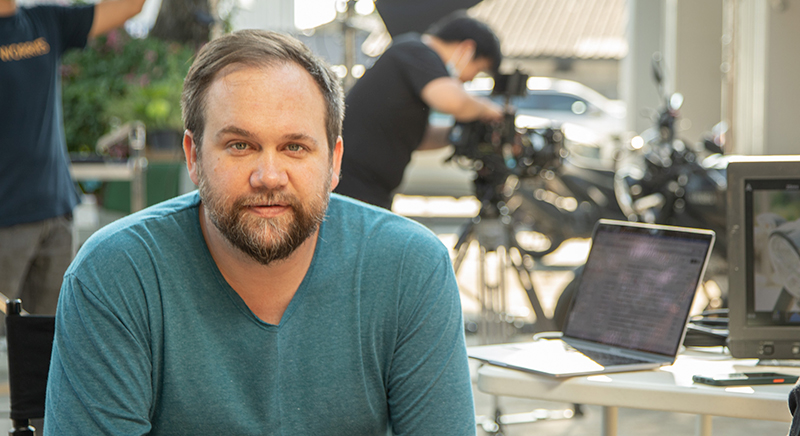 TVC & Feature Film Director
I'm a seasoned American film & commercial director living in Bangkok Thailand, thriving on 15 years of diverse experiences. From elevated storytelling to showcasing beauty, cars, and FMCG, I've experienced it all. My work is known for the wide scale of genres & styles. My portfolio of brands includes clients; Disney, Xiaomi, Anessa, Kellogg's, Johnson's, Clean & Clear, Listerine, and more. Excitingly, I've recently wrapped up my debut feature film, "Hellhound."
Originally I am from Texas, but I have been abroad since 2012, where I now call home with my wife, Rinda. 
With "Hellhound" having been recently finished and delivered, I'm already deeply into the development of my second feature film(stay tuned for the name!). It is slated to start production in the first half of 2024, and promises an even more anticipated and exhilarating genre.
Beyond the director's chair, I'm committed to mentoring filmmakers through local universities and overseeing a full-time staff of 40 as the executive producer at Mbrella Films in Bangkok, Thailand.
My passions encompass filmmaking, storytelling, and entrepreneurship. My personal zoo includes two dogs—Reddington (inspired by "The Blacklist") the Husky, Walter White (inspired by "Breaking Bad") the Golden Retriever—and two American Shorthair cats, Camaro and Texas.